Microelectronics is a major driving force for innovation and digitalization, and a key tool to sustain the economic strength of Germany and Europe. To actively sustain this field, the BMBF has announced at the end of 2018 the funding line "Research for new microelectronics (ForMikro)". Two PIs of the Aachen Graphene and 2D Materials Center, Max Lemme and Joachim Knoch, have each won a granted project in the first call of this new funding scheme.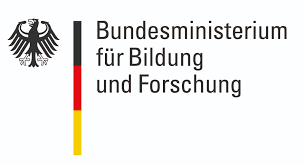 "ForMikro" sustains research on topics that have not yet been industrially exploited, but for which there is a proven interest from industry. The goal is to accelerate the transfer of creative ideas from knowledge-oriented research into new technologies in microelectronics. The projects won by Lemme and Knoch deal with research on innovative materials for applications in sensor technology and integrated circuits.
The project coordinated by Lemme takes the name of NobleNEMS and contributes to research and education in the Aachen Graphene & 2D Materials Center. The goal is to demonstrate highly sensitive nanoelectromechanical sensors (NEMS) made of two-dimensional materials that include noble metals such as Platinum or Palladium.
"With NobleNEMS we expect to improve significantly the sensitivity and the scalability of membrane-based pressure sensors and microphones", says Lemme. "In the long run, I see also potential for applications of this technology in accelerometers, environmental sensors and infrared photodetectors." Together with RWTH, the project involves TU Dresden, the Bundeswehr University Munich, and the companies Infineon, ATV, Witec and AMO.
The project coordinated by Knoch deals with post-silicon nanoelectronics. The aim is to explore the full potential of SiGeSn – an alloy that contains silicon, germanium and tin – for realizing transistors and integrated circuits. "To evaluate the potential of SiGeSn along the entire value chain, we will adopt a close feedback-loop between material optimization and device design and fabrication", explains Knoch.
The project has the name SiGeSn nanoFETs and is based on a consortium formed by RWTH, Forschungszentrum Jülich, the Helmholtz-Zentrum Dresden-Rossendorf (HZDR), Stuttgart University and the Leibnitz Institute for Innovative Microelectronics (IHP). The project also involves the companies Aixtron, Siltronic AG, ROVAK – Flash Lamp Systems GmbH, GlobalFoundries and Rohde&Schwarz.
The two projects contribute to the implementation of the German government's High-Tech Strategy 2025 within the Framework Programme "Microelectronics from Germany – Driving Innovation in Digitisation".