The Aachen Graphene & 2D Materials Center warmly welcomes Mr. Animesh Partap Singh.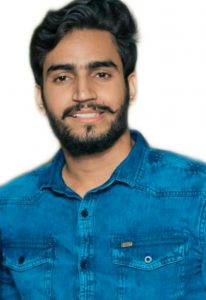 Singh is a student enrolled in the last year of a Master of Technology at the Indian Institute of Technology in Delhi – a very prestigious institution in India – and he is coming to Aachen with a DAAD-India fellowship to pursue his Master Thesis in Germany. He will be joining the Chair for Electronic Devices at RWTH from October 2020 to March 2020, working on the fabrication and characterization of optoelectronic devices based on 2D materials.
This research stay is an outcome of the continuous engagement of Dr. Satender Kataria with IIT Delhi faculties and students, which he started as a Theodore von Kármán Fellow in early 2019.